Some of the following links are here because I just like them, some are requested link exchanges. No guarantees about pop-up windows, but I'm pretty sure I've weeded out the ones that inflict "music" on visitors. The list is getting rather long, so more links are to be found here.

Would-be "link partners", please click here.
---
A page with some good links (and some expired links) about knot tying. The domain seems odd, and I'm curious about the idea of a dating site actually letting itself be distracted by actual knots instead of metaphorical ones. :)
---
Interesting videos showing knots tying themselves -- stop motion photography, of course.
---
A scout's guide to boating knots, a page found on a yacht brokerage site and brought to my attention by the father of a young knot fan.
---
One of my students does a lot of chainmail business, her site is Chain Weavers.
---
A friend in Delaware offered "Shoelace Knots and More", it has some good information, including how to tie a "surgeon's bow" for shoelaces, very useful.
---
Among the folks I know through the International Guild of Knot Tyers, Mystic Knotwork, has a lot of neat stuff, and good links.
---
I like this guy's sense of humor, and he has good advice on knives.
---
At Necronomicon 2006 I met Rebecca, who makes interesting jewelry and rescues cats. Here's her website, The Bejeweled Faerie, where you will see some very pretty work.
---
If you want to dig your own opals, or just want to read a fun website by an opal miner in Nevada, this is a good site to check out.
---
One of the chain-mail folks I ran into on the road lives in Klamath Falls, OR. Check out Charlie's Chaincraft for some nice work.
---
During a workshop tour I stopped in Afton, Tennessee, and spent some time with the folks at Jane's Fiber and Beads, teaching bracelet and ring classes to a small group of very enthusiastic students. They have a big store, and do shows all over the place, so check their website for their schedule.
---
One of the studios where I have enjoyed teaching is Whaley Studios, in San Diego. It's very roomy, with good lighting, and although I don't need the elaborate facilities for my own work, I admired the very well-appointed jeweller's benches. It's also right in the heart of a thriving area of the city, with great restaurants within a minute's walk.
---
Just recently was reminded of a website run by some of my students, and would like to direct your attention to it. Very nice work, all around, especially her incredibly tiny baskets, and she says kind things about me in one of her blog entries, too. The website is "Spectrum -- Resources for the Jewelry Artisan".
---
One of the nicest folks I know, into costuming and writing, and a regular at science fiction conventions, is Sara Harvey. I had the pleasure of hanging out with her at Hypericon, in Nashville, and if you ever get a chance to attend one of her lingerie panels, go for it.
---
Here's a site that has some nice work available. Moonstone Jewelry is the site, and the "about" page says they work with a number of different artists for their designs. All cast work, from what I can see, but I like the Celtic motifs and there are a lot of other pieces there that are worth seeing.
---
I am a member of the Florida Society of Goldsmiths, Westcoast Chapter. I'm taking over the website maintenance, so if you see anything there that shouldn't be, or miss something that you think ought to be there, please let me know!
---
Some visitors to my site have remarked on my fondness for opals, especially the more interesting ones from the Yowah and Koroit regions, in Queensland, Australia. They're all different, by necessity, and each one I see seems to be more beautiful than the last. Those who share my love of these opals will probably enjoy visiting Opal Addiction, and may even find one there that they'd like to have me make a setting for.
---
Here's another source for opals that look pretty good. He's got rough opal and some lovely cut stones, and the prices don't look out of line. The company name is "Opal Trader", check 'em out.
---
Someone was asking me to make a particular headdress, and incorporate some knots in it, and sent me a link to this site to explain what he meant. I like the work she does, so I'm adding it here. Her site is "The Henna Girl", and I have the distinct impression that I may have met her in person at some point, since she's here in Florida.
---
The photography on my site is currently being done with a Fujifilm digital camera and a Cloud Dome. The latter gives even, shadowless light, and does a beautiful job on jewelry. I really recommend them.
---
One of the workshop hosts in my February tour (2004) was Spider, in Castro Valley, CA. You really should check out her sites, Spiderchain Jewelry and SilverWeaver.
---
I found these folks playing in a sandbox downtown in St Petersburg. An honor to meet them and chat for a while. My sand castles were never this good!
---
For those who are interested in some very nice tutorials, very clear graphics, check out Phong's "CGMail" site.
---
This site is from one of my students, Crystal Dreamer.
---
Here's someone who likes to play with glass, and who says that he will soon begin to incorporate some knot tying in his work. http://www.hammglass.com/index.htm
---
I've got a lovely print from this artist, Candice Alexander, who is currently an expatriot New Orleanian. I'm hoping that she'll add more work to the website, which is new and could use some expansion.
---
There are a number of sites with discussions about various things, jewelry, religion, etc. The ones that I visit, and occasionally participate actively in, might be of interest to others as well. The jewelry sites are Delphi's Creative Wire Jewelry, About.com's Jewelry Making, and a newer one, The Jewelry Artist's Network. There are a number of forums on Compuserve, and I used to sysop there in the computer areas. Now I just visit the Religion Forum to stay in touch with old friends there.
---
Someone recently emailed me to ask that I include a link to this site, which features unique New Zealand Maori pendant jewelry. There is information there about the significance of the various traditional shapes. and the site seems well laid out.
---
This has nothing to do with jewelry, but I met a body-artist, a fantastic lady who does face painting, and many other beautiful forms of art, while I was in Atlanta for Dragon*Con. Take a look at her site, you'll see some amazing and imaginative work.
---
Another artist I met at Dragon*Con, Dale Armstrong, has been a familiar name to me for some time, in the wire-art commmunity. It was a privilege to meet her in person at last. Here's her site. I had some fun with her, when we met. I told her I'd heard her name before, and we talked for a couple of minutes before she realized who I was. Turned out she knew all about me already, but hadn't expected to see me there.
---
Still another artist, who likes Celtic styles and also does a lot of other work, is Kelly Graham. She was at a table where I stopped several times, because the people there were just so darned nice to me, and they kept telling me that I had to come meet Kelly at some point. I did, finally, and it was worth it. Here's her site.
---
While I was at the ARTform exhibition in West Palm Beach, I met Stephen Knapp, and saw some of his work. One piece in particular just blew me away, and though this link is to a different one, you should be able to see why.
---
I enjoyed looking at the jewelry on the BEADifferent site, and really like the design details of Pam Chott's reusable earring findings.
---
Someone asked me if I could teach them to do braids like these, and I had to admit that I hadn't ever made anything quite like them. Check out Ocean Art Jewelry for some fantastic bracelets.
---
For those who would like to take some of the pain out of making regular (and other, not so regular) Turk's Heads, Don Burrhus has some help to offer, "The Turk's Head Cookbook".
---
While at Dragon*Con, I met Ren Hastings, who adopts and re-educates Barbie dolls. I don't think she has a website, but her eBay seller name is rensart, and her eBay store is "Maximus Artworks".
---
I met a Glass Bead Artist at the ACC show in Sarasota, mostly because I had to stop and stare at her necklace, which she acknowledged having made. Here's her website, with all her pretty beads displayed to advantage.
---
There's a nice assortment of beads at The Bead Studio, and the site is well laid out. I'm almost tempted to get into beads . . . well maybe.
---
If you like blown glass, there is none to compare with that of Dale Chihuly.
---
If someone wanted to buy their opals from Mark Swyndon and have me set them in knots, I'd be absolutely delighted to do so. Check out his solid opals, most of which look like the perfect shape to be set in Turk's Heads. Check out his other stuff as well.
---
I've just seen the most amazing engravings -- just check out the work at Lindsay Engraving and be prepared for a wonderful experience.
---
In answer to a fairly common question, I usually get my wire from Hoover & Strong, but I've found a source for 24K gold that will wear as well as 18K. PureGold is .9985, as opposed to fine gold which is .9999, but it is still defined as 24K and it looks just like pure gold. Another source for small quantities of precious wire, including dead soft fine silver, is Pasternak Findings.
---
J & K Enterprises' Jonathan Bly says: "...we feature natural gold nuggets, coins, gold from the SS Central America and wholesale gold jewelry...", and with a name like that, of course his site has to be www.captainblystreasures.com
---
Grey Chisholm's Fair Winds Design website has some very beautiful knots. He's the only other person I know of who has even attempted to produce really complex rings. Take a look at his seven-lead Turk's Heads, amazing and wonderful and quite different from mine.
---
AGA Correa produces three-lead rings, and a lot of other lovely stuff. I don't think I completely agree with them on the definition of "Turk's Head", since they use the term to refer to short lengths of braid turned into simple bracelets, but their rings are genuine knots. Another company, Galleon Jewelers, produces some interesting work, though not as many Turk's Heads.
---
I was very impressed with the work on this site, Aris Jewelry. They work in titanium as well as gold and silver, and their designs are striking and beautiful. I don't necessarily agree with them on the definitions of some knot terms, but they didn't consult me.
---
Met a fellow artist (student in my workshops) who was already into knots, and her sister even more so. Here are their sites: Anaaisstaisscia's Celtic Traditions and Leigh's Skins Bones and Stones.
---
These are knot-like, but nothing like what I do. Lovely work, in any case.



---
Here are some totally annoying pop-up window sites, though there are some good resources there if you can stand 'em:
wire-sculpture.com
Preston Reuther says: "If you can bend a paperclip......I can show you how to Start Your Own Home-Based Jewelry Business on Your Kitchen Table.... "
Cameo Jewelry
A Selection of Cameo Jewelry and Loose Cameos at cameojewelry.com, Shell Cameos, Agate Cameos, Mother of Pearl Cameos, Russian Cameos, another Preston Reuther site.
Gold Wire Sculpture by Preston Reuther: "Welcome to our Silver and Gold Sculpted Jewelry Gallery in cyberspace! Here you'll find one of a kind, original jewelry designs presented to you directly from the artist's studio."
---
Many people confuse my work with "wire wrapping". For fine examples of that, see Linda Chandler's site. To learn more about wire jewelry from numerous artists in the field, visit Creative Wire Jewelry on Delphi.
---
For pretty jewelry, check out Lacewing Jewelry. There are a lot of art-oriented links on her site, as well.
---
For links to a lot of information on knots: Knots on the Web (Peter Suber)
---
International Guild of Knot Tyers and their Pacific Americas Branch or North American Branch or Texas Branch
---
For those who have seen the knots that I tie in cotton (on my Tutorials page, for example) and who wish to practice with string, here is a link to R & W Enterprises, some really fine people who deal in line, cordage, rope, etc, and from whom I get cotton seine twine, usually #36 and #48.
---
Mathematics and Knots An Exhibition Presented by the School of Mathematics of the University of Wales, Bangor.
---
---
T h e O r c h i d L i s t
Open Electronic Forum for Jewelry Manufacturing Methods and Procedures
Brought to you FREE by Ganoksin Online.

---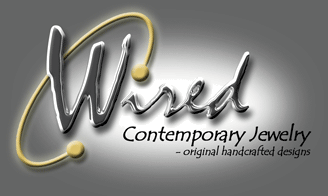 A link for Carrie Otterson, by request. I looked over her site and enjoyed it, very well laid out and with some really nice jewelry. She also has a links page that includes some links that I am familiar with, and some new ones that I'm pleased to have encountered..

---
For those who read the Orchid Jewelry list, I'm sure the name Benjamin Mark will be familiar. His website is always fascinating, with his weekly Tidbits column and great jewelry displays.
---
The prime mover on Ganoksin.Com has his own website, and has asked me to post this:

Creativegem.com - We are cutting the best deals! Creative Gems & Jewelry Co., LTD. one of the tops 5 largest manufacturers of jewelry and semi -precious stones in Thailand.is your direct Thailand source for the highest quality, most competitive priced High End Gold and Diamonds Jewelry, Silver Jewelry and Loose Gemstones. Make your gemstone and Jewelry sourcing easier, safer and cheaper by buying directly from the source at: http://www.creativegem.com
---
DragonWeave Jewelry - Distinctive, elegant handcrafted sterling silver jewelry. Gothic chainmail chokers, Austrian crystal earcuffs,
Tarot card pendants, Celtic rings, fantasy charms, Swarovski crystal necklaces and semiprecious stone bracelets.
---
There are also some thriving web-based discussion areas on Delphi.com and About.com, at these locations:
Creative Wire Jewelry
Jewelry Making Metals Forum
(free accounts available)
---

---
Everyone asks me, at shows, where I got my hanging chair. Twin Oaks Community makes and sells them. When they're not asking about the chair they want to know where I got my Bubble Dome.
---
Jewelry Resources Directory A comprehensive directory of resources useful to jewelry lovers everywhere.
---
Handcrafted gemstone jewelry and gifts from GiftsJoy.com One of a kind handcrafted beaded jewelry made of semi-precious stones. Various gifts. Great designs and affordable prices. Custom orders are welcome. Retail and wholesale.
---
Patagonia Gifts Unique Jewelry from Nature: Discover birthday anniversary gift ideas, unusual jewelry gifts, Celtic pendants, oak leaf brooches, gold earrings, silver bracelets, unique necklaces and keychains. http://www.patagoniagifts.com/
---
Beaded necklaces and bead jewelry at Gypsy Moon Beaded Jewelry
Absolutely extraordinary culturally inspired beaded jewelry. Featuring exotic handcrafted gemstone necklaces that reflect your individuality.
---
Wood Jewelry Boxes by Boudreau : Jewelry boxes in exotic woods and burls hand crafted by award winning Florida artisan Donald R. Boudreau. I've seen this artist's work in person, and it's beautiful.
---
One of my correspondents from the Orchid Jewelry List, Ann-Marie, has a lot of lovely stuff on her website. Check it out at http://www.creativespill.com/
---
Here's an artist with a pretty wide range of interests, and who does nice work: Megan Costo, out in the northwest someplace.
---
At Philcon 2006 I met Heidi Hooper in the art show. Some of the many very cool things she had on display were paintings rendered in lint from the lint-trap of her dryer.
---
An interesting way to generate knots in two dimensions, using tiled drawings. Doubt if I'll use it for anything, but the process looks fascinating.
---
One of my students during my Winter Tour of '08j, Michelle, has this site. Explore and enjoy.
---
One of the studios where I teach occasionally does great interacive ceramic work -- you get to pick out various pieces and customize them to suit yourself, and the folks there are just great. It's Aran's Color and Glaze Studio, in Castro Valley, California.
---
I have some cousins in Oregon, and I just found out that one of them does some nice jewelry -- Creative Joolz is her website.
---
I thought about putting this in the Frequently Asked Questions, but decided that since the answer was a commercial link, I'd mention the source for my portable ring stretchers here in the links section.
---
Many items can be adapted from their intended use to other purposes. I've found a Tektronix oscilloscope probe part that makes an excellent "gripper" for tiny rings and parts while soldering. See part number 206-0364-1 which is pictured on this page, and looks like a tiny arrow shape.
---