Some of the following links are here because I just like them, some are requested link exchanges. No guarantees about pop-up windows, but I'm pretty sure I've weeded out the ones that inflict "music" on visitors.
---
Closeouts and Wholesale Merchandise at Bargain Pricing!
---
Personalized Gifts - Unique Personalized Gifts - Keepsakes created especially for you!
---
http://www.super-shops.co.uk
"It is our aim to help you find the products you're looking for on the net with the least hassle."

http://www.top-of-the-shops.co.uk
"We offer a large selection of leading retailers that are among the best in their particular field"
---
Bear Paw Quilt Co. Online fabric store and quilt shop.
---
www.shoppingtarget.com - Shopping Information and more.
---
Hard2Buy4.com - Huge collection of holiday and Christmas gifts and gift ideas ranging from unique gifts, romantic gifts, practical gifts to just plain fun stuff
---
Sunfluer's Jewelry Designs
An eclectic collection of finely handcrafted jewelry created bead by gorgeous bead. A varied assortment of bracelets, earrings, necklaces, bookmarks and wine stem charms featuring gemstones, Swarvoski crystals, artist created lampwork glass beads and precious metals of chains and/or wire.
---
Pillows The Cotton Connection has unique throws and pillows for every interest from dog breeds to movie stars
---
Still another artist, who likes Celtic styles and also does a lot of other work, is Kelly Graham. She was at a table where I stopped several times, because the people there were just so darned nice to me, and they kept telling me that I had to come meet Kelly at some point. I did, finally, and it was worth it. Here's her site.
---
While I was at the ARTform exhibition in West Palm Beach, I met Stephen Knapp, and saw some of his work. One piece in particular just blew me away, and though this link is to a different one, you should be able to see why.
---
I enjoyed looking at the jewelry on the BEADifferent site, and really like the design details of Pam Chott's reusable earring findings.
---
Someone asked me if I could teach them to do braids like these, and I had to admit that I hadn't ever made anything quite like them. Check out Ocean Art Jewelry for some fantastic bracelets.
---
I met a Glass Bead Artist at the ACC show in Sarasota, mostly because I had to stop and stare at her necklace, which she acknowledged having made. Here's her website, with all her pretty beads displayed to advantage.
---
There's a nice assortment of beads at The Bead Studio, and the site is well laid out. I'm almost tempted to get into beads . . . well maybe.
---
If you like blown glass, there is none to compare with that of Dale Chihuly.
---
If someone wanted to buy their opals from Mark Swyndon and have me set them in knots, I'd be absolutely delighted to do so. Check out his solid opals, most of which look like the perfect shape to be set in Turk's Heads. Check out his other stuff as well.
---
I've just seen the most amazing engravings -- just check out the work at Lindsay Engraving and be prepared for a wonderful experience.
---
In answer to a fairly common question, I usually get my wire from Hoover & Strong, but I've found a source for 24K gold that will wear as well as 18K. PureGold is .9985, as opposed to fine gold which is .9999, but it is still defined as 24K and it looks just like pure gold.
---
J & K Enterprises' Jonathan Bly says: "...we feature natural gold nuggets, coins, gold from the SS Central America and wholesale gold jewelry...", and with a name like that, of course his site has to be www.captainblystreasures.com
---
Grey Chisholm's Fair Winds Design website has some very beautiful knots. He's the only other person I know of who has even attempted to produce really complex rings. Take a look at his seven-lead Turk's Heads, amazing and wonderful and quite different from mine.
---
AGA Correa and Nautical Gold Creations produce three-lead rings, and a lot of other lovely stuff. Their rings look about the same, though they're on opposite sides of the country. I don't think I completely agree with them on the definition of "Turk's Head", since they use the term to refer to short lengths of braid turned into simple bracelets, but their rings are genuine knots. Another company, Galleon Jewelers, produces some interesting work, though not as many Turk's Heads. Of the three, only Nautical Gold Creations has ever paid any attention to me, and I always look forward to meeting Hector at shows and seeing his work.
---
I was very impressed with the work on this site, Aris Jewelry. They work in titanium as well as gold and silver, and their designs are striking and beautiful. I don't necessarily agree with them on the definitions of some knot terms, but they didn't consult me.
---
Here are some totally annoying pop-up window sites, though there are some good resources there if you can stand 'em:
wire-sculpture.com
Preston Reuther says: "If you can bend a paperclip......I can show you how to Start Your Own Home-Based Jewelry Business on Your Kitchen Table.... "
Cameo Jewelry
A Selection of Cameo Jewelry and Loose Cameos at cameojewelry.com, Shell Cameos, Agate Cameos, Mother of Pearl Cameos, Russian Cameos, another Preston Reuther site.
Gold Wire Sculpture by Preston Reuther: "Welcome to our Silver and Gold Sculpted Jewelry Gallery in cyberspace! Here you'll find one of a kind, original jewelry designs presented to you directly from the artist's studio."
---
Many people confuse my work with "wire wrapping". For fine examples of that, see Linda Chandler's site. To learn more about wire jewelry from numerous artists in the field, visit Creative Wire Jewelry on Delphi.
---
For pretty jewelry, check out Lacewing Jewelry. There are a lot of art-oriented links on her site, as well.
---
For links to a lot of information on knots: Knots on the Web (Peter Suber)
---
International Guild of Knot Tyers and their Pacific Americas Branch or North American Branch or Texas Branch
---
Mathematics and Knots An Exhibition Presented by the School of Mathematics of the University of Wales, Bangor.
---
---
T h e O r c h i d L i s t
Open Electronic Forum for Jewelry Manufacturing Methods and Procedures
Brought to you FREE by Ganoksin Online.

---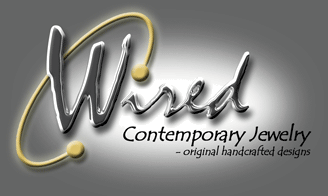 A link for Carrie Otterson, by request. I looked over her site and enjoyed it, very well laid out and with some really nice jewelry. She also has a links page that includes some links that I am familiar with, and some new ones that I'm pleased to have encountered..

---
For those who read the Orchid Jewelry list, I'm sure the name Benjamin Mark will be familiar. His website is always fascinating, with his weekly Tidbits column and great jewelry displays.
---
The prime mover on Ganoksin.Com has his own website, and has asked me to post this:

Creativegem.com - We are cutting the best deals! Creative Gems & Jewelry Co., LTD. one of the tops 5 largest manufacturers of jewelry and semi -precious stones in Thailand.is your direct Thailand source for the highest quality, most competitive priced High End Gold and Diamonds Jewelry, Silver Jewelry and Loose Gemstones. Make your gemstone and Jewelry sourcing easier, safer and cheaper by buying directly from the source at: http://www.creativegem.com
---
DragonWeave Jewelry - Distinctive, elegant handcrafted sterling silver jewelry. Gothic chainmail chokers, Austrian crystal earcuffs,
Tarot card pendants, Celtic rings, fantasy charms, Swarovski crystal necklaces and semiprecious stone bracelets.
---
There are also some thriving web-based discussion areas on Delphi.com and About.com, at these locations:
Creative Wire Jewelry
Jewelry Making Metals Forum
(free accounts available)
---

---
Everyone asks me, at shows, where I got my hanging chair. Twin Oaks Community makes and sells them. When they're not asking about the chair they want to know where I got my Bubble Dome.
---
Jewelry Resources Directory A comprehensive directory of resources useful to jewelry lovers everywhere.
---
Handcrafted gemstone jewelry and gifts from GiftsJoy.com One of a kind handcrafted beaded jewelry made of semi-precious stones. Various gifts. Great designs and affordable prices. Custom orders are welcome. Retail and wholesale.
---
Patagonia Gifts Unique Jewelry from Nature: Discover birthday anniversary gift ideas, unusual jewelry gifts, Celtic pendants, oak leaf brooches, gold earrings, silver bracelets, unique necklaces and keychains. http://www.patagoniagifts.com/